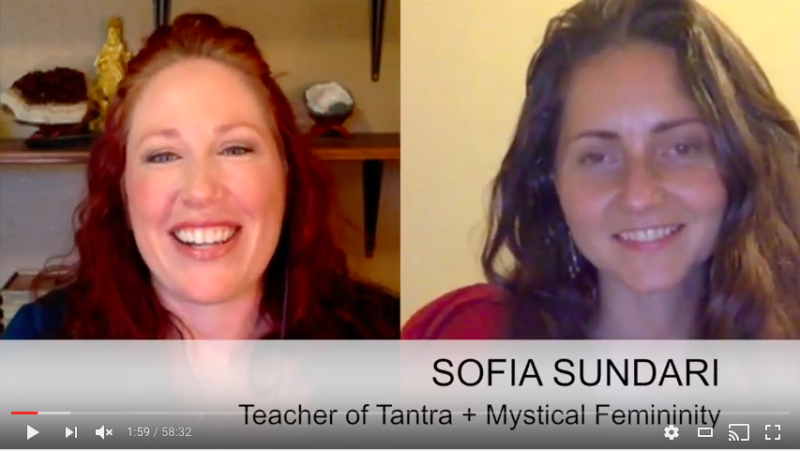 Today's Conversation is About:
What is mystical femininity – the path of the feminine mystic?
Everything as a gateway
Yoni – the gate that we all came from, the symbol of the universe – the source where all of life is birthed
Eroticism is natural
True intimacy is hampered if we're trying to hide parts of ourselves
Vagina Monologues
We carry the history of women in our field of consciousness
Divine nectar – a manifestation of sexual energy – paranormal power
Shame will paralyze you – the only cure is self-love
The biggest blocks
Need for control
Being and not being in action is not wasting time
You are worth it!
Women have been initiating men for centuries
Law of resonance
The 2 levels of the divine masculine and feminine
Divine feminine is everything manifest – the Universe
Divine masculine is the space – pure awareness
Horizontal

Feminine – soft, surrender
Masculine – action, doing

Shadow – desperate control
Receptivity, over reactive sensitivity
Trusting the 'God' within them
The more you access your pleasure the easier it is to manifest
Everything is energy – sexuality is your core energy
About the Guest:
Sofia Sundari is an international tantra teacher. She writes, coaches, facilitates courses on mystical femininity and tantric & taoist sexuality.
In her work Sofia empowers people to question the status quo, align with their Spirit and expand into erotic freedom.
Sofia creates a space in which our darkness is no longer shameful, and it nourishes our light, where spirituality and sexuality are one.
Sofia spent 5 years in Asia studying the secrets of Tantra and Taoism.
Now she offers retreats and private sessions in Europe, Bali, USA, Australia and Russia.
Follow #TAGS On Social Media:
Twitter: @AwakendGoddess
Facebook: Facebook Page
If you enjoyed this episode, please visit iTunes or Google Play and leave the show a rating and review!