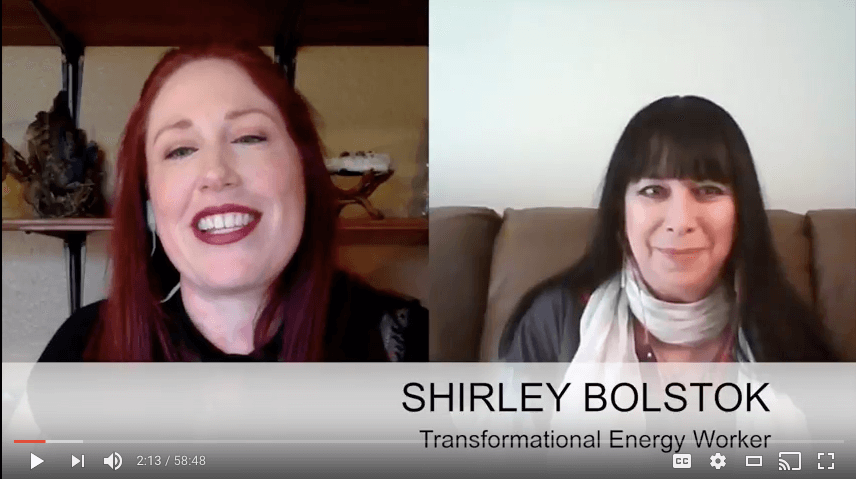 This week Shirley Bolstok joins me for a mind blowing conversation about her powerful Number "8" D.N.A. activation and frequency attunements, plus she explains why the number 8 is so significant in our DNA Soul Mapping. The best part is you'll get to experience a powerful activation with Shirley during the show. Plus, I'll tell you how to get 15 minutes of bonus video footage where you'll get 2 additional activations with Shirley.
Join Angela on Facebook every Sunday at 9:00am PDT to watch the show and chat LIVE!
Shirley is giving one lucky viewer a free 30-minute session with her. Join us live and share the broadcast with your friends + in your groups for a chance to win.
Join us in the A.G. Insiders Community
My conversation with Shirley was so awesome I had to cut 2 additional activations from the final show. Join us in the Awakened Goddess Insiders Community to get the bonus footage which includes a Goddess Isis star gate attunement.
CLICK TO WATCH THE SHOW
Today's Conversation is About:
How does our DNA change?
We are processing the energy frequencies all around us.
Frequencies have latitude and longitude.
Divine daily manifestation.
Positive – negative timeline of perception.
Zero point energy – where all potential waits to be experienced.
God = 1 zero point frequency.
You have to have an object in the light to create a shadow.
We are often over-identified with our story.
Gematria
The 8's missing!
The divine 72
Not all growth is comfortable – doesn't mean it's bad.
Entrain yourself to manifest your ideal life with the En-Vision Experience.
Awakened Goddess Community – Get the Goddess Isis Ra Sun Rate star gate activation.
Here's a little bit about Shirley
Shirley Bolstok is a daughter of Holocaust parents which has certainly shaped her life and work in many ways.  She has been able to pick up Spirits since she was the age of 6 years old.  At the age of 8 she knew she had full blown physic powers and abilities which include Intuitive readings, Medium, readings, Matrix Energetics and what she refers to as The Number "8" D.N.A Activations.  She has relaxed into her sacred self and her sacred contract by helping us through initiations that help us change our DNA.  She is a woman who is being assisted by Cosmic Source to help people step into their own self Mastery.  She reads and works with each individual as a part of the collective consciousness. She has been doing readings for 20 years and is clairvoyant and clairaudient.
Shirley works with intuitive information, past lives, generational miasmas, crossovers, energy clearances, subconscious programming and the understanding of spiritual roots. She is known for bringing in Movie Stars and other Leaders on the other side . She is able to facilitate enhancements. Her goal is to give each individual the tools to work with their own ascension. She has been a Certified Matrix Energetics Practitioner for five years. Her approach is one of transformation to create mapping within the Spiritual, Physical and Emotional Bodies that lead to increased consciousness, abundance and awakening to our true selves. 

HealingWaze, is paving the way for alternative healers to get noticed locally and nationally in a way never done before.
Learn how to become part of a professional network dedicated to the field of alternative healers, and open yourself to attracting more of the clients you want.
Visit HealingWaze.com and use Promo Code 'AWAKE' to receive two months free.
Support the Show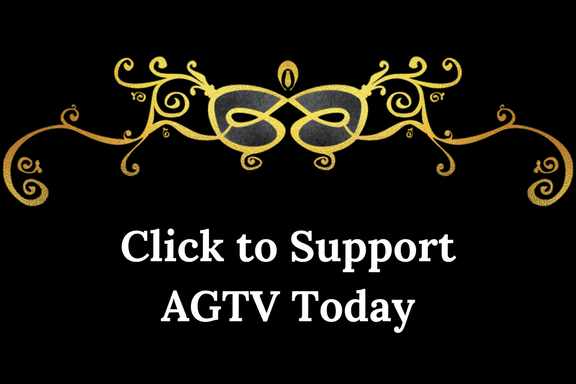 Follow #AGTV On Social Media:
Leave the Show a Rating + Review:
If you enjoyed this episode, please visit iTunes or Google Play and leave the show a rating and review!