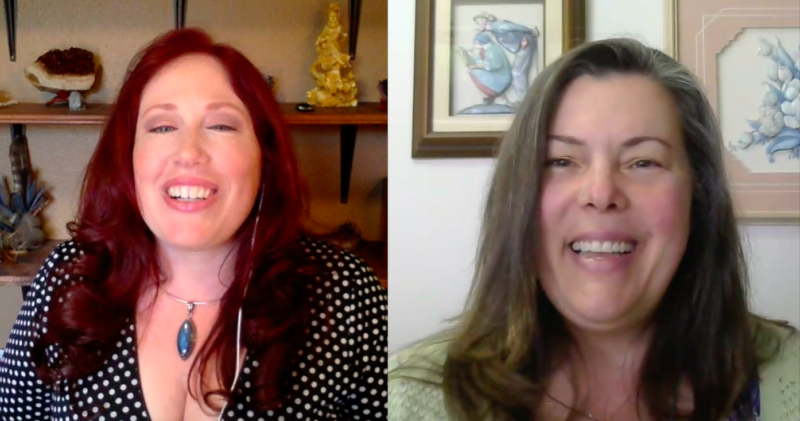 Here's What Sherri and I talk about:
What is a crystal grid?
Sacred geometry is the geometry of the Universe – it is the basis of all physical form
Helper energy that works for us – entrains and helps unlock and raise our vibration.
When you use sacred geometry you are speaking the same language + powers up and the energy flows faster
How is sacred geometry created?
5 basic building blocks – platonic solids – found in the Metatron Cube
Join the Academy here to get your printable crystal grids
Metatron Cube – Archangel Metatron oversees all sacred geometry, action oriented
Vesica Piscis – Pattern of creation
Seed of Life – Center of the Flower of Life, great for a new venture, beginning stages
Flower of Life – divine feminine, found in sacred temples, anything you want to call on the receptive energy for, great for relationships
Your showing telepathically the crystals what you want to create
Intention trumps all
You can always make adjustments + reactivate it
Sacred geometry + crystals always work at the highest good
Listen + honor the little nudges you get
The most important thing we do is raise our vibration
Who is a lightworker
Sherri's mission for Brave Love
Today's Action Steps + Gift for Premium Members:
Login here or Upgrade now to access today's action steps + bonus gift.
This content is for Premium Academy members only. Please upgrade your membership to access this material.
About the Guest:
Sherri Hayter is a sacred artist intent on grounding the Divine in physical form through her art.
A true lightworker in every sense, Sherri was building electronic circuit boards for her family business, a warning light company, from the age of 7.  She is the founder of the Crystal Grid Experience, a self-paced exploration of crystals, sacred geometry, energetic resonance, and intention, and is currently creating a worldwide crystal grid energetic matrix called Brave Love.
You can usually find Sherri working in her studio with her most cherished assistant – her C02 laser, or teaching about crystal grids and why every person on the planet should familiarize themselves with these potent energetic helpers for business, life, and spiritual enlightenment.
Connect with Sherri:
Special Thanks to Our Sponsors:
Sherri Hayter – Crystal Grids + Intention Cubes

Follow Us On Social Media:
If you enjoyed this episode, please visit iTunes or Google Play and leave the show a rating and review!