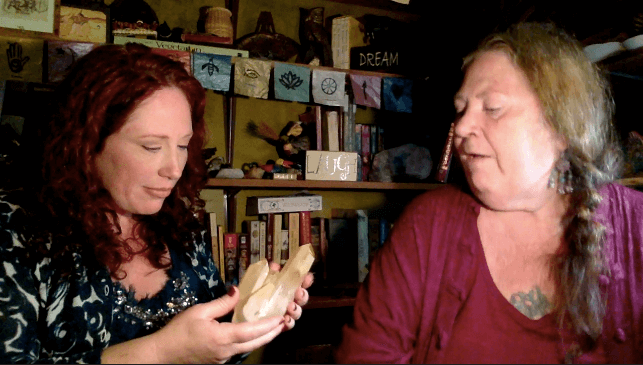 Today's Conversation is About:
Plant spirit medicine – not power over plants
Alignment to service + integrity is everything right now
Energy medicine works through frequency
The 'awakened and aware' walks side by side the student
Following the path of the ancient trees – Yew tree (Eustraglite – spelling unknown)
Tree of life was passed down through staphs
We carry the voices for all of them
Veil dropped and large tree appeared
Anchoring the Stargrids to the sacred mountains of the world
Upper Heart Chakra: Thymus gland – Your emotional filter
The potential of anti-aging
Moving towards androgyny and wholeness within
Our ancient languages are returning – speaking to stones, plants, trees, etc
As we strengthen + heal our thymus we'll move into the 'Tree of Light'
The cycle of life is about releasing and trusting you will receive more back
Plant and stone medicine is all vibrational
Our etheric bodies are running at a high rate of strong, fast, energy – causing our Adrenals to burn out
Start with a year and a day with a plant
There is purpose for making offering with an open heart
Higher realm Dream energy moves dimensions
"You must be willing to exchange your cage"
Everything in our life cages us – relationships, thoughts, egos. When we are caged we can't be a pure conduit
Symptoms of Thymus dysfunction

Low self esteem
Disorganization
Dietary issues
Self-worth – we've been trained to be in service for everything

SERVE YOURSELF FIRST!
Today's Action Steps for Premium Members:
Login here or Upgrade now to access today's action steps.
This content is for Premium Academy members only. Please upgrade your membership to access this material.
About the Guest:
Roberta MacKrill, known and loved as 'The Beekeepers Daughter' is a curandera who walks the old path. For 44 years, she has been apprenticed to the wild folk, who prod her to make medicines that help us heal and awaken to our true natures. This amazing journey has led her to work with the plants of the Peruvian Amazon, as well as here in the Pacific Northwest.
Roberta shares her ever evolving relationship with plant spirits and helps bridge the gap between plant and humans. During this episode Roberta communicates the story the plants and crystals have for us this season.
Connect with Roberta:
Follow #TAGS On Social Media:
If you enjoyed this episode, please visit iTunes or Google Play and leave the show a rating and review!