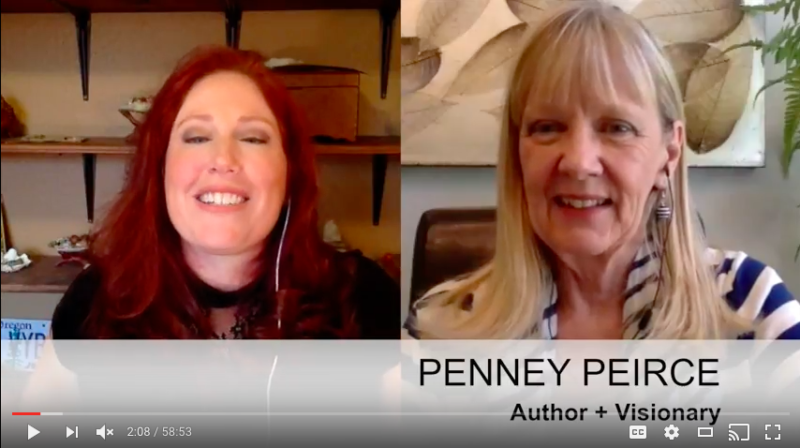 Today's Conversation is About:
We are shifting in perception from a linear into a spherical holographic reality
Dialoging with your inner perceiver – reveals life to us
We are functioning at many different levels simultaneously
Intention is future focused/linear – attention is present moment – the deeper your attention the more you merge with it.
Attention helps things slow down and drop into physical form
Your home frequency – you're tuned in with your soul – what comes through you is from that higher level and is truthful, authentic
Contraction + focus of concentration slows the frequency and reduces the size of your sphere (in and down)
There is no outside world – Every frequency is contained within
Reasons why things don't materialize for us
Gift for Premium Members:
Login here or Upgrade now to access today's action steps + bonus gift.
This content is for Premium Academy members only. Please upgrade your membership to access this material.
LIVE Ask Us Anything: Mastermind Call
Time: November 4th, 2016 11:00 AM Pacific Time (US and Canada)
About the Guest:
Penney Peirce is a well-respected international expert on intuition and perception. She is a gifted clairvoyant empath and visionary, and a pioneer in the intuition development movement. She has worked around the world as a coach and trainer to business and government leaders, psychologists, scientists, and those on a spiritual path—since 1977.
Penney has been affiliated with The Center for Applied Intuition, The Institute for the Study of Conscious Evolution, Coach University, Coaches Training Institute in Europe, The Arlington Institute (futurists), and The Kaiser Institute, which trains hospital CEO's in the development of intuitive skills. Penney has led vision quest tours, hosted a TV talk show, presented keynotes and workshops at colleges and conferences internationally, and appeared on radio and television interview shows internationally. Her books are used in training programs and universities.
Penney Peirce is the author of: • Leap of Perception: The Transforming Power of Your Attention (2013) • Frequency: The Power of Personal Vibration (2009) • The Intuitive Way: The Definitive Guide to Increasing Your Awareness (Beyond Words 1997; second edition from Council Oak Books 2005) • The Present Moment: A Daybook of Clarity & Intuition (McGraw Hill 2000) • Dream Dictionary for Dummies (Wiley 2008) • Dreams for Dummies (Wiley 2000).
Penney is known for her ability to synthesize material from many cultures and disciplines, and to make complex, abstract ideas practical and pertinent to people in all walks of life. She routinely sees through surface clutter to find the root causes of and innovative solutions to problems, as well as the highest potential for individuals and organizations, and how that potential is likely to unfold.
Connect with Penney:
Follow #TAGS On Social Media:
Twitter: @AwakendGoddess
Facebook: Facebook Page
If you enjoyed this episode, please visit iTunes or Google Play and leave the show a rating and review!