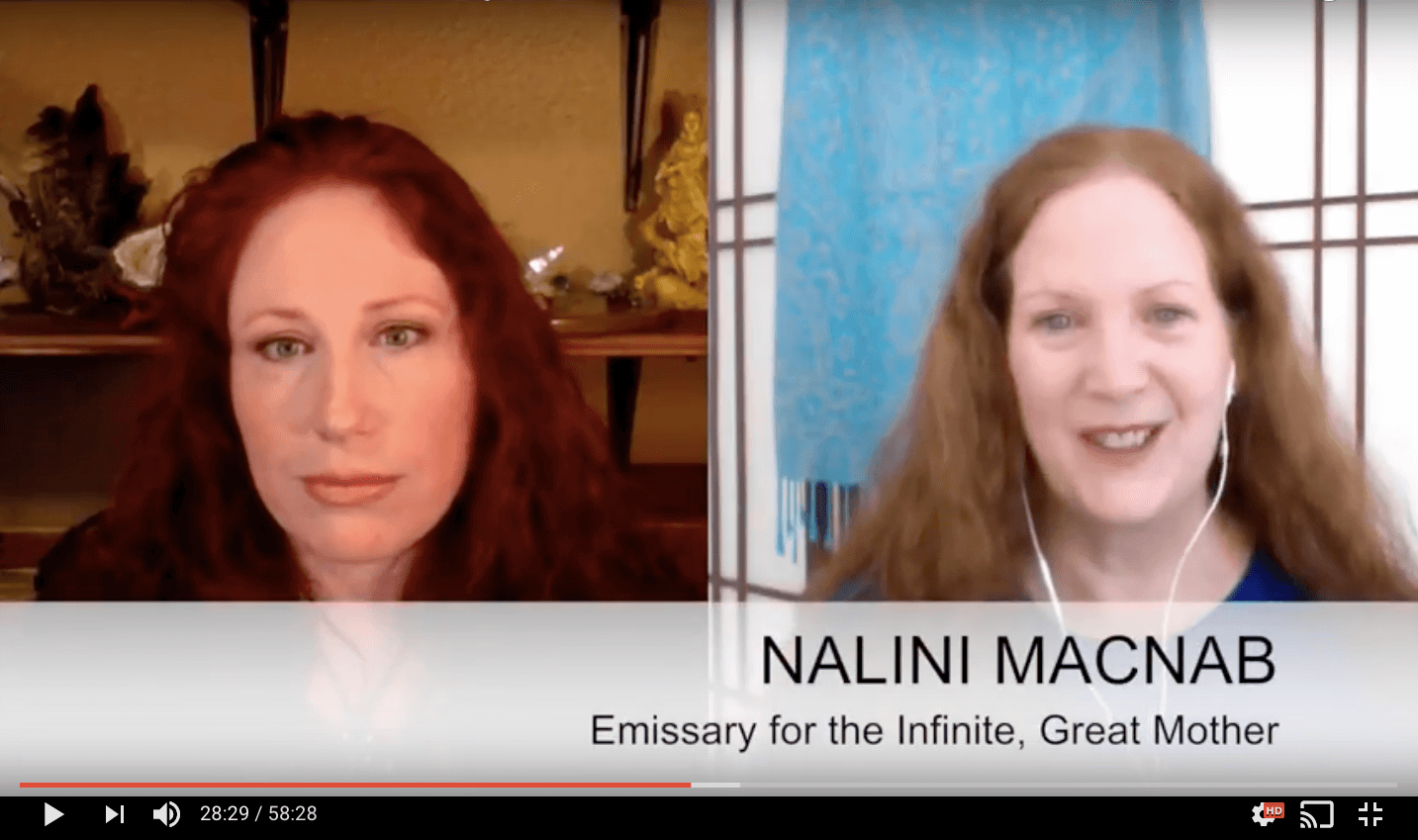 During this episode, Nalini and I explore what it means to be awake, why greater consciousness doesn't mean challenge will be eliminated from your life, and you'll get to experience essence tuning as Nalini walks me through this state altering process.
Plus, she'll give you 3 practical tools to more deeply connect with the Great Mother.
Join Angela to watch #AGTV LIVE 

HERE

 every Sunday at 9:00 am PST/Noon EST
This week one lucky viewer will receive Nalini's sound and light Abundance Resonator. The more you share and comment the more chances you'll have to win.
Here's a little bit about Nalini
Nalini MacNab has spent her life studying vibration, perception and consciousness. She's been teaching and mentoring people in egoic dissolution and achieving a deeper connection with the Infinite for thirty years.
An initiate in several esoteric traditions, ordained in three, she's become an emissary for the Infinite, our Great Mother.
CLICK TO WATCH THE SHOW
Today's Conversation is About:
The importance of surrendering our attachments to the outcome.
Why big tough challenges are in our life.
How you'll know if your interpreting the signs correctly.
Who is the Great Mother?
What we love about Goddess Kali.
Where are you not fully allowing the infinite into your life?
Experience Essence Tuning with Angela.
Where you'll always find the answer.
GM's marketing advice.
Great Mother's message for the viewers.
Leave with 3 practical tools to connect with Divine Mother.
Join us in the A.G. Insiders Community
Tell us, what was your biggest takeaway from today's show? We'd love to hear about it. Leave a comment over in our Awakened Goddess Insiders Community and share your experience with us.
Plus, get access to Nalini's Light Stream transmission, made available exclusively for AG Insiders.
Follow #AGTV On Social Media:
Twitter: @AwakendGoddess
Like AGTV on Facebook: Facebook Page
Leave the Show a Rating + Review:
If you enjoyed this episode, please visit iTunes or Google Play and leave the show a rating and review!