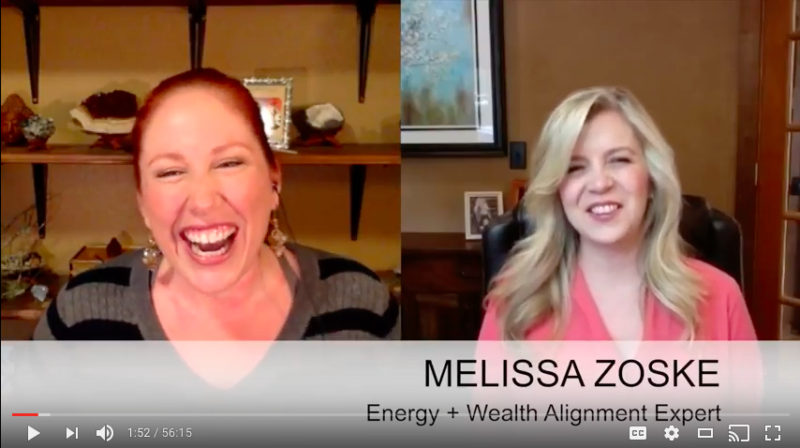 Today's Conversation is About:
The weeds in your subconscious
Our ancestors pass on their beliefs and trauma
Subconscious doesn't know the difference between actual trauma and perceived trauma
All things are interconnected
The Universal Healing Codes
Your higher vibrating feelings neutralize the old traumas
Healing centers are pathways to disrupt the old energetic patterns that are stuck
26:00 experience the Healing Codes for the intention of upleveling
A physical illness or injury may not heal until you acknowledge the underlying cause
You won't be able to up-level if you have beliefs of lack, struggle, poverty, money is hard to make, etc
Expectation versus I'm expecting this or better
Do things have to come a certain way?
Let go of pain – Feel peace, joy, love and live in the now
Your emotions are your internal guidance system that are going to show you how to heal
Today's Action Steps + Gift for Premium Members:
Login here or Upgrade now to access today's action steps + bonus gift.
This content is for Premium Academy members only. Please upgrade your membership to access this material.
Ask Us Anything: Live Q + A Call
Time: October 21st, 2016 11:00 AM Pacific Time (US and Canada)
About the Guest:
Melissa Zoske is an Energy and Wealth Alignment Expert, specializing in clearing subconscious blocks in people, allowing them to align to their natural abundant state. She is the owner of MelissaZoske-com and creator of The Zoske Method.
Her background includes extensive certifications and training in many quantum-field energy techniques, including The Healing Codes, EFT, The Emotion Code, The Law of Attraction, kinesiology, the Akashic Records and more. This combination, paired with her own approach, has allowed Melissa to develop her own distinct signature energy healing formula.
She has worked with hundreds of women and men around the world, many entrepreneurs, helping them achieve a life of success, health and happiness. Melissa has been a featured speaker for The Success Journey Virtual Summit, as well as a guest writer for TheHealingCodes-com blog and SRN-net You can find her at MelissaZoske-com
Connect with Melissa:
Follow #TAGS On Social Media:
Twitter: @AwakendGoddess
Facebook: Facebook Page
If you enjoyed this episode, please visit iTunes or Google Play and leave the show a rating and review!