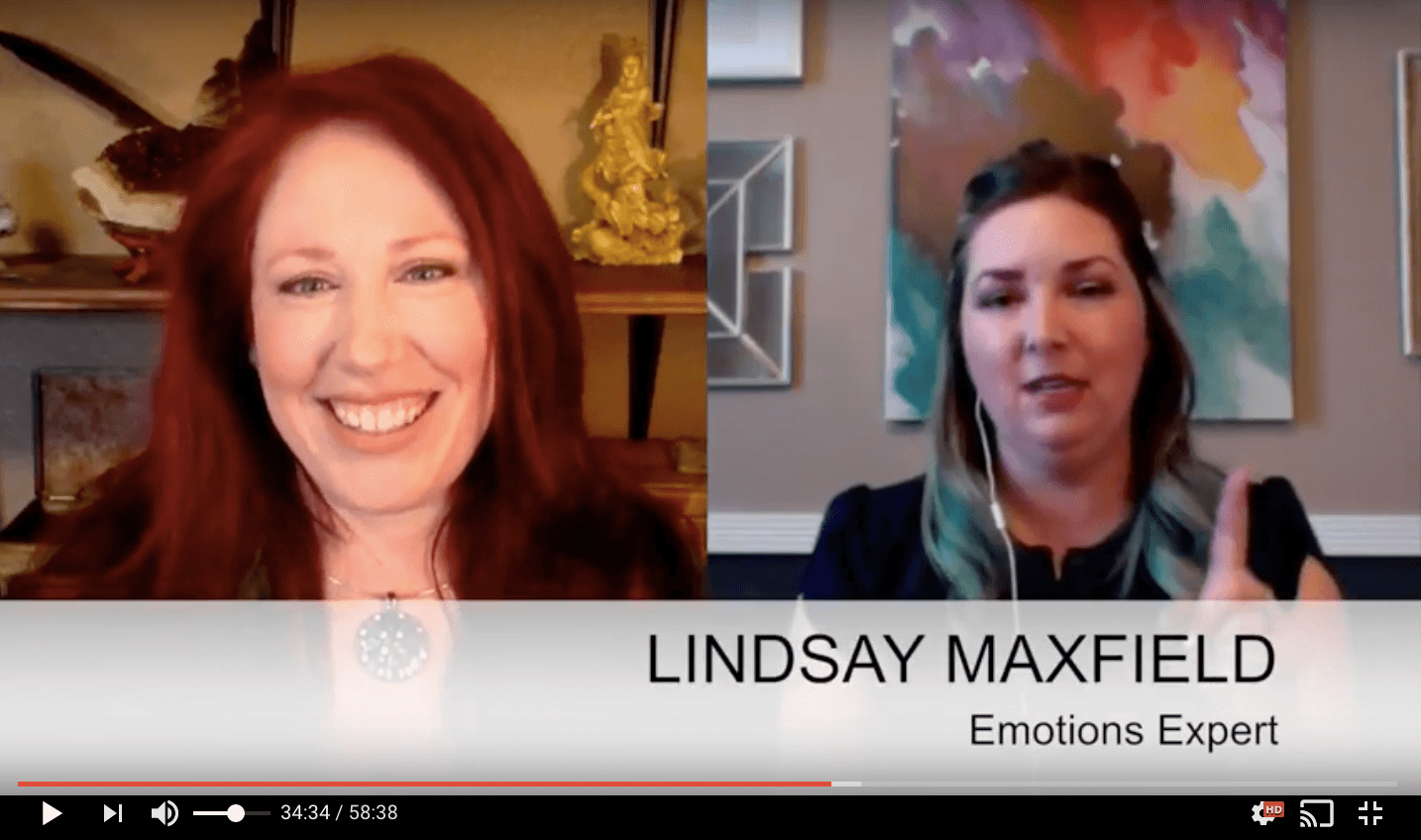 During this episode, Lindsay and Angela talk about the spiritual purpose of our emotions, the generational nature of our emotions, and how to decode and release your emotions with a five-step introspective process. 
Join Angela to watch #AGTV LIVE 

HERE

 every Sunday at 9:00 am PST/Noon EST
This week one lucky viewer who joins us live on Sunday will receive an Emotion Code Healing session with Lindsay. The more you share and comment the more chances you'll have to win.
Join us in the A.G. Insiders Community
Tell us, what was your biggest takeaway from today's show? We'd love to hear about it. Leave a comment over in our Awakened Goddess Insiders Community and share your experience with us.
Plus, get access to Lindsay's downloadable worksheet, made available exclusively to AG Insiders.
CLICK TO WATCH THE SHOW
Today's Conversation is About:
Lindsay's rock bottom moment.
How your "curse" is actually a gift.
Why following the rules and doing everything right doesn't guarantee you anything.
The AGTV episode that was a big catalyst in Lindsay's life. Episode #112: Channeling Your Passion into Profits
Developing psychically is done by following the breadcrumbs.
It's not about the tools, nor about the healer.
3 ways we receive emotions.
When we heal something in ourselves we heal it generationally.
How to disarm an old pattern.
Negative emotions keep coming up for this reason.
Experience Lindsay's 5 step process with Angela.
How have your patterns served you?
Here's a little bit about Lindsay
Lindsay Maxfield is a psychic intuitive and energy healer, helping clients heal from pain and suffering by teaching them to decode and release their emotions and break emotional patterns that have been passed down through generations.
Lindsay experienced the full force of negative emotions at an early age, beginning a battle with depression and mental illness at just 9 years old. After suffering a nervous breakdown at 21 and receiving a diagnosis of bipolar disorder at age 22, she vowed to break the cycle once and for all and find a way to cure this incurable mental illness. And she did.
Lindsay has made it her life's work to teach the spiritual truths of our emotions and help others find a path to true and lasting peace. As a psychic intuitive and a medium she can see the truth about a client's emotions and deliver the message, and as a healer she can lovingly set them free, healing her clients and generations before and after in one fell swoop.
Follow #AGTV On Social Media:
Twitter: @AwakendGoddess
Like AGTV on Facebook: Facebook Page
Leave the Show a Rating + Review:
If you enjoyed this episode, please visit iTunes or Google Play and leave the show a rating and review!