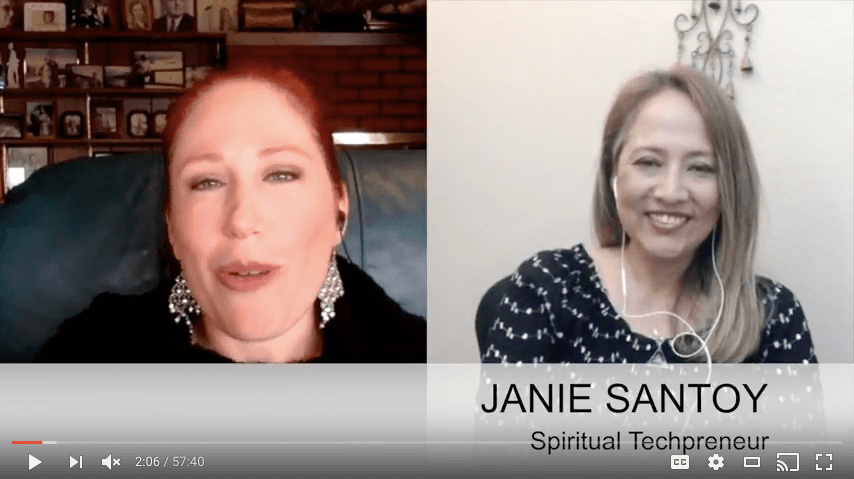 Goodbye 2016 and Hello 2017!!
Having lived on both the East and West Coasts I can't help but think about us each celebrating the New Year at different times around the world. It gives me the perspective of being both in someone's future, as well as in someone else's past. Even if it's only by a matter of a few hours. Kind of trippy when you think about it right?
How relevant is time really?
Time is such a curious thing. Time is a construct we experience in 3D reality. Sometimes it flies by and other times time seems to stop. We're all plugged in to the collective conscious and agree that time exists. When you step into the fifth dimension, time doesn't exists, but more about that in an upcoming episode.
Let's shift into something powerful!
Today's guest, Janie Santoy teaches us the power of shifting between the 5th, 4th and 3rd dimensions. She explains why you can only manifest in the third dimension, and we explore the Akashic records where the answers to every question you have can be found.
Learn how to become aware of opportunities you've been missing.
Janie talks about the 7 Sacred Soul Qualities and what you need at the soul level. For example, are you an innovator or a re-creator, are you an external processor or an internal one? These are just two of the qualities we talk about that'll give you insight into manifesting with ease.
Today's Conversation:
What are the Akashic Records?
Understand how to move between 3D, 4D, and 5D.
Learn the 7 Sacred Soul Qualities to become fully aligned.
How to create a matrix to clear your old beliefs.
Give yourself permission.
Where do you fall on the continuum?
Do you process your information internally or externally?
How misaligned are you?
The key is knowing what you need at the soul level.
Find out how your soul qualities affect each other.
What was your biggest takeaway from the show? I'd love to hear about it. Leave a comment in our Insider Community and share with Janie and I.
Follow #TAGS On Social Media:
Twitter: @AwakendGoddess
Facebook: Facebook Page
If you enjoyed this episode, please visit iTunes or Google Play and leave the show a rating and review!