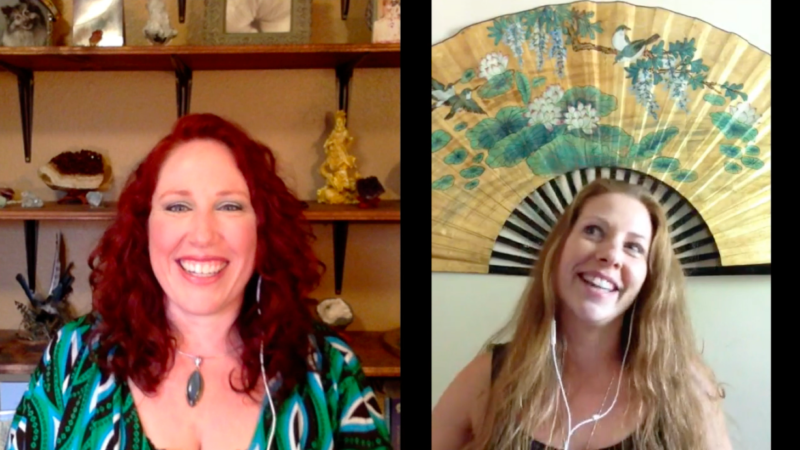 Today's Conversation is About:
How we sabotage ourselves
It's a cycle – guilt, avoiding responsibility, distraction
Do you call the friend who feeds the energy?
Sneaky patterns + habits
Being busy doesn't mean you're being effective
What is your message? What is it you're trying to convey?
Comparing yourself + not enoughness
The universe is a giant reflection – ownership + accountability
We can't heal our blindspots without someone's help
Energetic boundaries protect us – respect your needs for energy exchange.
How much value do you put on your time and expertise?
Sabotaging relationships with our expectations and attachment to the outcome
Settling + expecting others to fill the void
Nine Star Ki – based on the 5 elements

Earth – food pushers
Metal – aesthetics, they do it the "right way"
Water – a lot going on under the surface
Fire – performers, see people for who they are
Metal – feels energy kinesthetically

Generating cycle Water -> Wood -> Fire -> Earth -> Metal
Controlling cycle – creates a disconnect
Each year has it's own element
What happens when we're not aligned with our nature
Jack walks us through an exercise to energetically clear self-sabotage around money
Today's Action Steps + Gifts for Premium Members:
Login here or Upgrade now to access today's action steps + bonus gift. Plus, get an invite to our private, live Q & A call where we'll continue the conversation after the show.
This content is for Premium Academy members only. Please upgrade your membership to access this material.
Jack's Gifts: 5 Elements + the Nine Star Ki and Energy Clearing Meditation  
This content is for Premium Academy members only. Please upgrade your membership to access this material.
Ask Us Anything: Live Q + A Call
Click Here to Watch the Replay
About the Guest:
Jacquelynne "Jack"  Maloney is known as The Energy Alchemist. Jack helps successful, spiritual women command the life they desire into existence by strengthening their personal power, harnessing their elemental nature, and releasing stuck energy.
Jack weaves the physical and energetic concepts of the five elements into everything she does with her VIP clients. She is also an energy diagnostician extraordinaire when it comes to clearing houses and spaces.
Jack is also an initiated Celtic Shaman, Healer, Teacher, and Ritual Master in the Lineage of King Solomon and uses ancient tools and rituals to support her clients in becoming the most powerful version of themselves.
Connect with Jack:
Follow #TAGS On Social Media:
If you enjoyed this episode, please visit iTunes or Google Play and leave the show a rating and review!