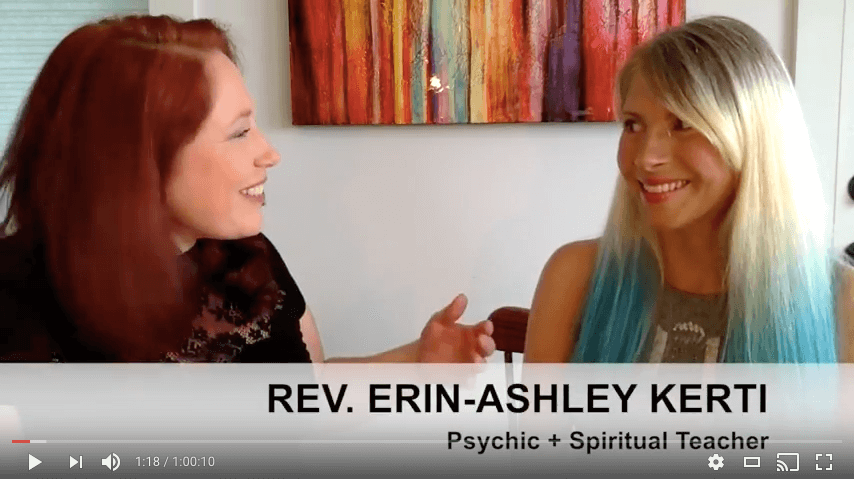 Today's Conversation is About:
Boundaries are for keeping yourself in, rather than for keeping others out
6 Voices in your head

Intuition – divine knowing from your higher self – waiting to be listened to
Guides – helpers on the other side here to help you on your journey
Spirit Guides
Ego – the fear gremlin (should not be in charge)
Logical thinking – neutral, tells you what to expect based on probability
Past Programming – the voices of people in the past

What's mine what's yours?
Who's energy is this?
Taking on other peoples' stuff so they don't have to feel bad
You can't heal someone else's feelings
Look at your results
Sometimes it's time to let someone go
Art of receiving + presence
Who do you want to become?
Are you out of practice of receiving? Try mental rehearsal
Your experience of money won't change until you heal it
Visualization is great to help you figure out what you want
"Now's the time" moment – feels easy, like the natural next step
Be hootless – Lester Levinson
Practice welcoming what is
If something is coming up – look for the message versus resisting it
Today's Action Steps + Gift for Premium Members:
Login here or Upgrade now to access today's action steps + bonus gift.
This content is for Premium Academy members only. Please upgrade your membership to access this material.
Ask Us Anything: Live Q + A Call
Time: September 16, 2016 2:00 PM Pacific Time (US and Canada)
About the Guest:
Rev. Erin-Ashley Kerti is a world renowned psychic and spiritual teacher. She specializes in assisting empaths and psychically sensitive individuals tune into their gifts and enjoy all that life has to offer (even in the grocery store.) She assists them in recognizing the strength in their sensitivities, the power of their depth. Rev. EA has studied at the University Metaphysical Sciences and has a masters in forgiveness work.
Connect with Erin-Ashley:
Follow #TAGS On Social Media:
Twitter: @AwakendGoddess
Facebook: Facebook Page
If you enjoyed this episode, please visit iTunes or Google Play and leave the show a rating and review!