The En-Vision Experience™
A Revolutionary (and Simple!) 28-Day Process for Powerful, Quantum Level Dream Manifesting
The Secret to Manifesting Your Dream Life
Let me guess…you've set big goals …. created a new vision board every year …. listened to meditations …. read every book imaginable on how the Law of Attraction works.
Yet, you're still not where you want to be.
You've done the hard work, and you're exhausted! You're starting to wonder "What am I doing this all for anyway?"
I'm guessing by now you're tired of doing it all and not seeing the rewards for all your hard work.
Frustrating isn't it?
I feel your pain – because I've been there and I did it too!
I did all "the right things" we're suppose to do.
I worked hard and followed all the rules. And still, it wasn't happening.
I wasn't manifesting what I wanted. Instead I just went to bed every night exhausted, unable to sleep because I was worrying about how I was going to pay the bills or what I still needed to get done. Does this sound familiar?
Then I stumbled across a concept that was so mind blowing, that I had a hard time believing it at first. I mean, could it really be easier than I was making it?
About Me + Why I Can Help
My name is Angela Wilkinson.
I'm the Host + Producer of The Awakened Goddess Show. I've interviewed over 100+ experts for AGTV and have been a repeat guest on the morning show, AM Northwest in Portland, Oregon.
I've interviewed game changers and new thought leaders such as Mastin Kipp, Denise Duffield-Thomas, and Kute Blackson.
It was my dream.
To host a mainstream television show where I interview top experts and have leading edge conversations about metaphysics and quantum level creating.
Now, the Awakened Goddess Show is syndicated in over 120 countries, has surpassed 100,000 downloads and broadcast weekly into 700,000 homes on 3 television channels.
The #1 Reason You're Not Living Your Dream Life
The reason we don't manifest our biggest, boldest goals is because it requires us to step outside of our comfort zone – and that can feel uncomfortable, scary even.
That goes against the number one job our subconscious has, which is to keep you safe.
This is why you'll often find yourself on the verge of having exactly what you want and then out of left field something happens to sabotage it.
Like the story of the donkey and the carrot. Every time she takes a step towards the carrot, the carrot moves forward and the donkey never get's her reward.
You see, it's your subconscious that's running the show. It never sleeps and works on autopilot.
It always follows the easiest, most comfortable path – the path of least resistance.
Your subconscious keeps replaying the same, old patterns in your life. (And guess what? The beliefs driving those old patterns were acquired when you were a child — which means most are out of date and you've completely outgrown them!)
Instead of helping you, they're hindering you. Keeping you from moving forward.
Before long, months and years go by …. and nothing much changes. Before you know it, 5 years go by and you're asking yourself where the time went? And what happened to those big plans you had for yourself?
The cycle continues until you finally manage to break free from the "same/old" cycle once and for all.
The Secret to Breaking the Cycle
Here's the secret…
To get what you most desire, you must program your subconscious to believe you ALREADY have it.
While it may sound out there, I'm here to tell you that it works! I've experienced it – and so have my clients.
Here's how you do it
Consistently imagine that you are living in your new desired reality – your dream life –

every

single

day.
Activating your body fully so your subconscious can't tell the difference between the life you're

imagining

and the life that you are living.
Re-Programming Your Subconscious
I'm sure you've heard of Michael Phelps, all-time record holder for the most Olympic Gold medals. He won 23 to be exact!
How'd he do that?
He trained with determined focus. He imagined swimming each race, over and over again until he perfected it. By the time he arrived at the Olympic pool, he had programmed his mind and body into believing that he'd already won.
He imagined how it felt when he won each race.
He pictured himself on the podium with the medals around his neck.
In his mind and body, winning each medal was a done deal before he ever dove into the pool.
You Have to En-Vision it for it to be Yours!
Master manifestors like Michael know the more you embody and sustain the feeling of already having what you want, the faster you will manifest it.
When you consistently combine high levels of positive energy with an imagined version of your dream life, you'll become a powerful manifestor too.

(En)ergy + Vision = Power Manifesting!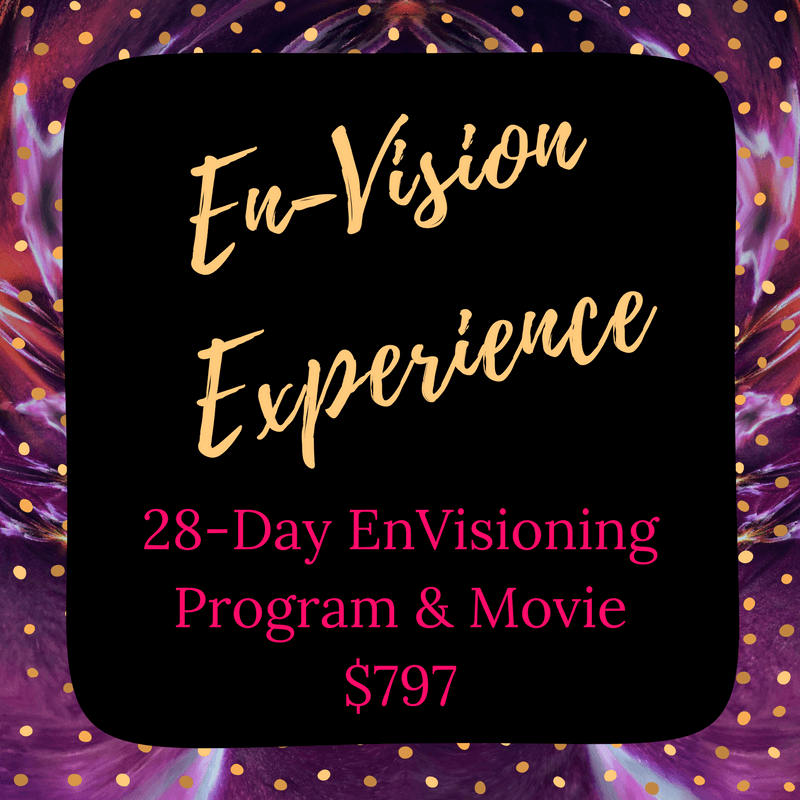 The En-Vision Experience will help you bypass your old subconscious habits and your dream life will become your REAL life as if by magic.
…And quicker than you might think!
People like Michael Phelps, Oprah and Jim Carrey are proof positive this works!
Manifesting Your Dream Life
Wouldn't it be nice if….
You could watch your future self tell you exactly how your dream life will unfold?
You could turn that future memory into a movie?
A movie you can watch every day before you go to bed and that reprograms your mind?
While you sleep a new neural net rewires in your subconscious …. ensuring that your dream life becomes your new normal?
Every day you watched your dream life magically unfold, through synchronicity and opportunities that lined up effortlessly?
You wake up one day and have to pinch yourself because you realize you're living the dream life that you had only once imagined?
How would you like to feel:
∼ Excited to see your bank account growing even while you sleep?
∼ Fulfilled because you're doing what you love?
∼ Peaceful because you are in a loving, supportive relationship?
∼ Joyful because you are enjoying the life you've always wanted?
Let me show you how you can achieve all of this …. and MORE!
Your personalized plan to reprogram your subconscious into a manifesting super power!
You've watched others soar to the top of their game, and you've seen the Law of Attraction in action – so you know it's possible.
But if you're anything like me, you're exhausted trying to replicate and follow the steps to what you've been told "absolutely works" – yet for some reason it doesn't for you.
You don't want another "Been There, Done That" experience.
Your might be asking: "But can this process work for ME?"
My answer: Yes. It can – and it will.
Create Your Future Now and Watch Your Ideal Life Unfold
Introducing…
The En-Vision Experience
A Revolutionary (and Simple!) 28-Day Process for Powerful, Quantum level Dream Manifesting
This is an experiential program in which I will lead an intimate group of women through my signature En-Vision process.
I will lovingly guide you to:
Clarify what you want
Describe what your ideal life will look like
Prepare yourself to live your dream life
Discover what it'll feel like to embody a new reality
Amplify your ability to magnetically attract and receive exactly what you want
Create your personalized En-Vision Manifesting Movie
I will teach you how to get into the En-Vision State that will power up and activate your vision.
Though each participant will follow the same process, the results for each person will be unique and personal.
In other words, this is NOT a one-size-fits-all experience!
En-Vision Experience Details
The program kicks off on Friday, September 1st and will unfold over four weeks.
Each week will have a specific theme and experiential exercise. This round we'll be primarily focusing on relationships.
You'll receive an email every Friday morning. In it will be a short 5-minute video describing the focus and exercise for the week.
You'll be part of a private Facebook community where your fellow En-Visioner's will be holding your vision for you. It's a place to share challenges, get help recognizing your blind spots or blocks to receiving and best of all a place to celebrate your successes.
There will be a group call every week, beginning September 7th, where you can chat live with me about anything that comes up for you during the week. I'll answer questions, offer support and coach you through the process.
During our final week, each participant will have the opportunity to create an En-Vision Manifesting Movie with the help of the group.
Note: This step alone is powerful enough to instantly shift you across time and space into a new reality ….. one that is leaps and bounds from where you are now!
I take your newly En-Visioned reality that we've captured on camera and go into my editing room. I'll add a bit of magic and masterfully produce YOUR powerful En-Vision Manifesting Movie.
Within a few weeks (depending upon my travel schedule), I will send your movie to you. You will then have your very own, personalized manifesting tool that you can watch every day.
Before you know it, you'll be experiencing synchronicity and signs that your new reality is showing up ….. JUST AS YOU EN-VISIONED!
Would you Like to Watch My Personal En-Vision Movie?
I'm Ready for My Dreams to Manifest. Sign Me Up Now!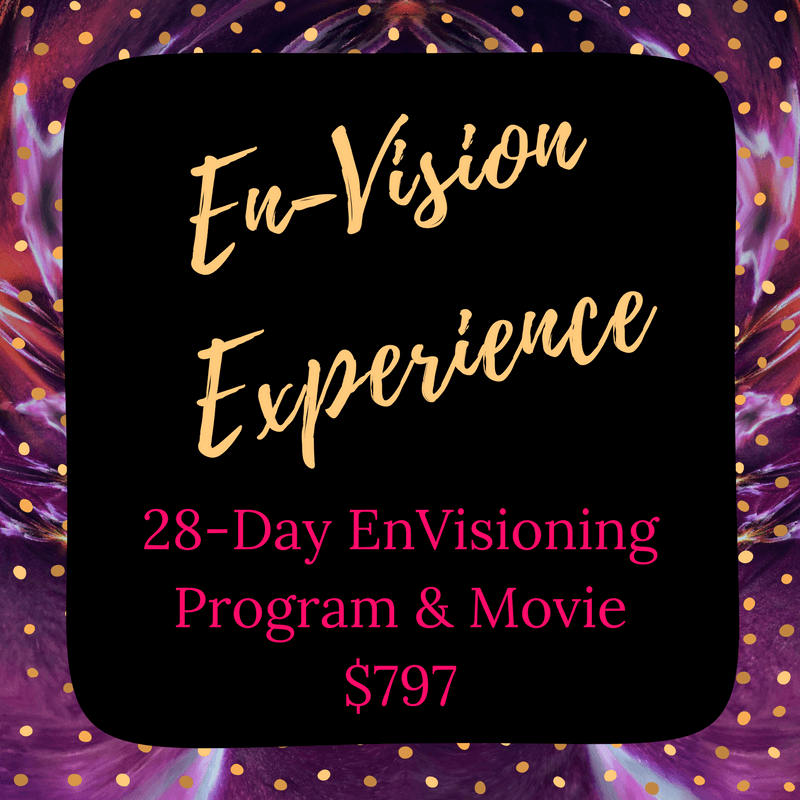 Maybe you're wondering what it's like to work with me? Check out what people have to say:

There are simply no words to describe the brilliance that is Angela Wilkinson. She is truly a master at her craft. As a speaker and someone quite comfortable with being interviewed, I found that Angela was able to dig into my very soul and masterfully draw out information that surprised even me. I am literally in awe of her abilities. Working with Angela is like working with a detective who is able to discover all of your gifts to share with the world. Highly, highly, highly recommend! ~Rhonda Lee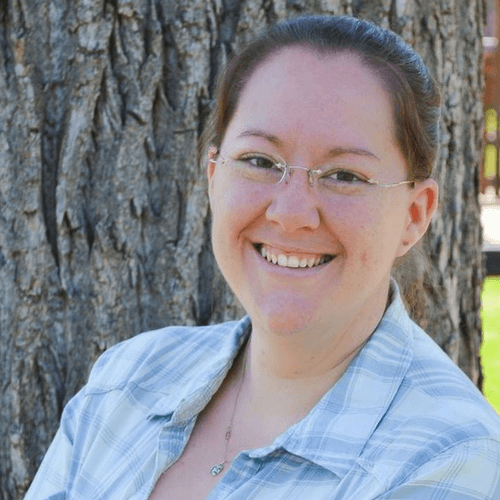 Working with Angela was by far the easiest interaction I've had with an interviewer E.V.E.R.
I was blown away by how her questions got me so quickly to a place where I could genuinely talk about my message to the world, what I wanted to create, and how I wanted to show up for my calling. That experience alone was worthwhile and then she took it to a level of genius I've NEVER experienced before: she seamlessly wove my answers and her questions into a narrative that demanded my light and truth shine in a way I didn't even know was possible.
She has a true gift. I felt safe and empowered to share my calling, allowing her to guide what I felt into the perfect words and expression. This experience is unmatched and set me up to show up and live my calling in ways I can only imagine. For the first time, instead of feeling sharing is too big or intimidating, I welcome it. I am forever grateful for Angela's support and gifts – she saw in me what very few have and allowed it to come forth effortlessly. ~Shannon Townsend
Frequently Asked Questions
I'm struggling to get clear on exactly what I want, will this help me?
YES! When I made my first manifesting movie I struggled to know what to say and how to say it. I was even a little shy about really dreaming big and claiming it out loud. I mean what would people think…who was I to want that! By the end of the program you'll know exactly what you want, you'll confidently believe you can have it and you'll have a powerful movie reflect you living that new reality. You can't help but manifest what you want.
Can't I just use a vision board and get the same results?
In my experience, vision boards require you to pick images, often from magazines, that just don't fit what you REALLY want.
There are programs you can buy to create your own digital Vision Board you can watch, filled with images and positive affirmations, but just looking at images of what you want isn't always that inspiring. In fact, it can have the negative effect of trigger your disbelief that you can actually have what you want. That it's too far out of your reach. A Manifesting Movie will help bypass all of that because in your movie you are already living your dream. This tricks your mind because it can't tell the difference.
How quickly will I see results?
Results will vary depending on the size of your dream and the level of your commitment to the process. The more time you spend playing in your new desired reality the quicker you'll see results. You may see signs and syncronicities line up for you immediately. The morning after I recorded my Manifesting Movie I manifested $800 unexpected cash.
That's not to say that everyone who uses the Quantum Life Mastery Program will get results within days or weeks, but what I can say is that Manifesting Movies do work – even if the time it takes may vary for you a little.
You might experience results even quicker than I did, or it may take a little longer. After all, your dreams, visions and level of commitment may be different to mine.
Plus, for this to actually work, you do need to commit to a few minutes a day to give this program and Manifesting Movie the power to deliver you your result. If you aren't willing to do that, I honestly don't think this program will be worth your while.
Imagine having fun, living your dream, feeling confident – and becoming a magnet for your new reality!
Ready to Claim Your New Reality?