Listen Now:
Show Notes:
Elena Lipson has spent nearly 15 years in corporate training, online sales, blogging and social media. Elena believes that the most powerful change you can make in your life is to learn to tune-in to your own inner wise voice and embrace ALL of you…including your inner-most calling and dreams.
Through this journey, she cultivated a passion for the amazing healing power of self-care and connecting with intuitive voice to inform your life, your personal brand and your business.
Here's what Elena and I talk about:
Self-care is vital to be effective and present, we can't be the women, the wives, the mothers we want to be

How well you take care of yourself affects the passion and intimacy you have with your partner

Clarity around personal boundaries

How do you schedule your time?

Dealing with guilt – choosing self over others

Follow the guilt + allow it to be a guidepost that you're doing something for you

How to say no:

Don't answer right away – give yourself time to process the request

Thank them

Honor their request
You don't have to give a reason why
Have a filter: Stick to your calendar. Don't double book out of guilt
Examples:

"Thanks so much for asking, let me think about that, I'll

get back to you tomorrow."

"Thank you so much for thinking of me, it just doesn't work for me right now" and end with silence.

"Can you email me so I can check my calendar and I'll let you know."

It feels great to be able to help someone – you allow someone to have that experience when you ask for help.

Examples asking for help:

"Can you clean the kitchen, because I just cooked dinner and I'm feeling…" 

"I'm going to take a bath, can you finish cleaning?"

Expand your definition of what support means. Know where your point of overwhelm is and practice asking for help.

Not sure what to ask for: If your friend came to ask you for this would you say yes?

Who's in your circle of support? 

How can you cultivate those relationships?

Don't try to use someone else's template for calendaring. Consciously design your week, month, year.

Questions to ask yourself:

When do I feel like I'm most creative?

What ways do I love to communicate with people?

How do I like to work?

What nourishes me?

When am I in the flow?

If you're feeling out of alignment, it's time for more self-care

Ignoring the daily divine nudges – start listening to the small acts of creation
Books Mentioned:
Elena's Practical Tips & Gift for Academy members:
Login or Upgrade now to access today's action steps + bonus gift.
[wlm_private_Premium Academy]
Do 3 minute "Magic Mornings"
Do something for your mind – like write in your journal, morning pages (An Artists Way – Julie Campbell)

Do something for your body with movement – stretch, dance, sun salutations.

Do something for your spirit – notice your breath, light a candle and pray, pull a oracle/tarot card, evoke and call on a guide/goddess/angel, doodle, hold a crystal
Get Elena's Exclusive Gift:
Click the image below to get Elena's Divine Self-Care Ritual workbook. This guide will help you have a conversation with your inner goddess to find out what makes her feel nourished, lights you up and how to create your own self-care ritual.
 [/wlm_private_Premium Academy]
Connect with Elena:
---
Show Sponsor – Spirit Mist Smokeless Smudge
Spirit Mist Smokeless Smudge is an all natural mist that comes in a convenient spray bottle, allowing you to mist your personal and business space to remove negative energy and bring in a positive flow of energy. Rhonda Lee, the creator of Spirit mist and a Reiki Master, personally charges each bottle to a high vibration giving you a dose of good vibes with each spray.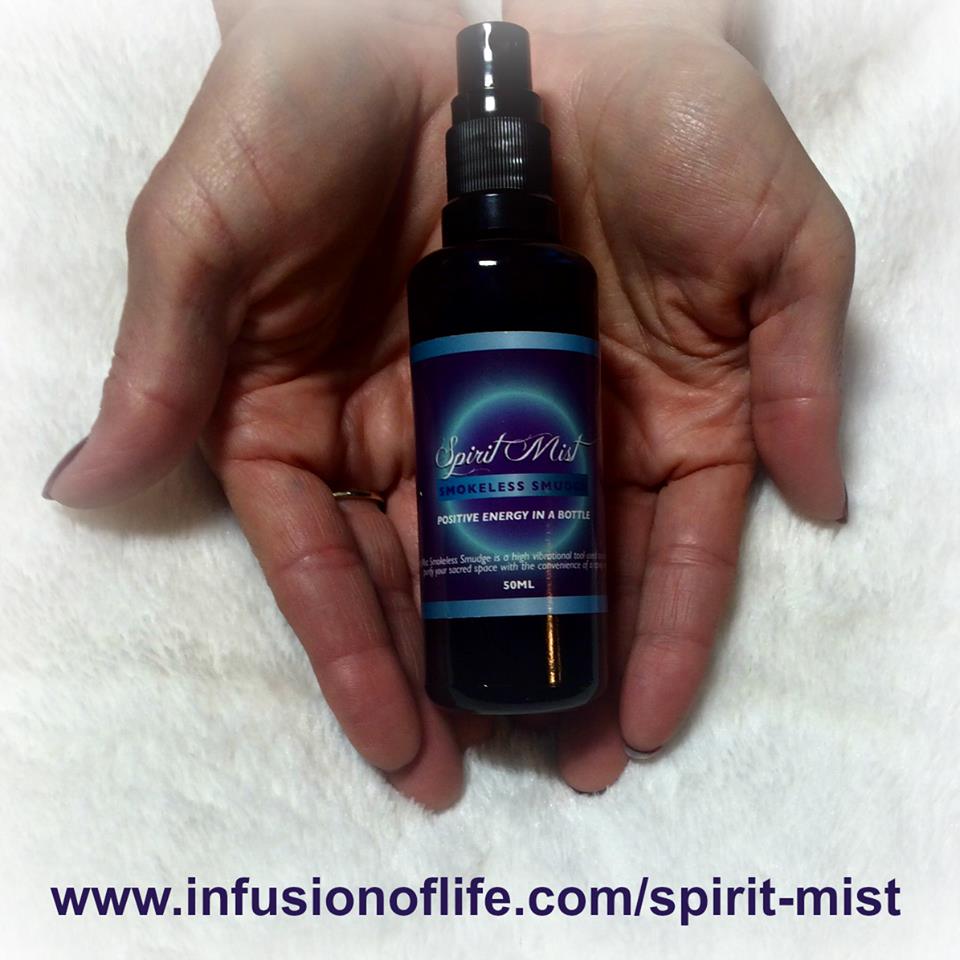 Find out more at http://bit.ly/spiritmist and to purchase Spirit Mist Smokeless Smudge now.
---
 Click below to tweet some love!
If you enjoyed this episode, head on over to iTunes and leave us a rating and review!