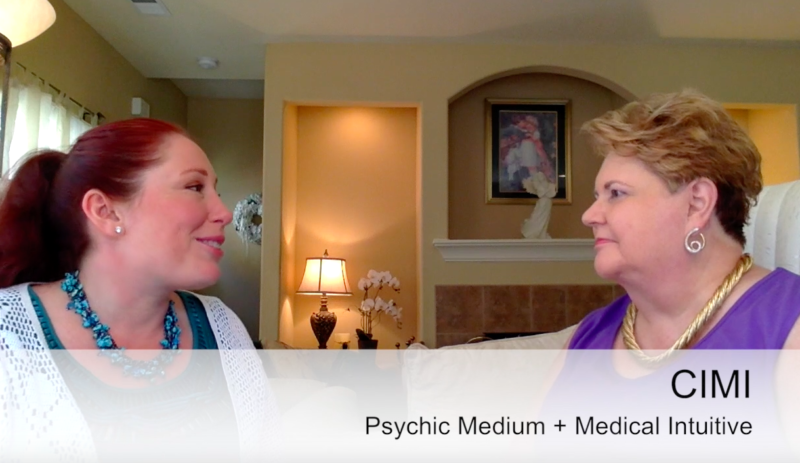 Today's Conversation is About:
WATCH THE LIGHT BEHIND US – NOTE THE TIMES IN THE NOTES BELOW
Her 28 hour awakening – clairaudience, clairvoyance, clarsentience, prophecy at will
Her angel guides helped guide her and verify things for her
Every step of your journey prepares you for what's next
Even when we are in an environment we don't 'think' will support us, trust that you will be
We all serve humanity in our own way
18:42
Follow your excitement and passion tell the Universe/God/Source you're ready
Passion drives people to you – people will gather around you based on your passion
20:56
You're not charging for the energy work, you're charging for your time
If you're not passionate about what you're offering – people won't come
25:38
Don't try to force your work to pay back the cost of your training
30:53
34:03
How to open yourself to receive intuitive guidance
Clear out your aura field and chakra's everyday to neutralize other people's intentions
39:48
Confidence comes from validation
When you're not getting the clients or the money – tweak something (pay more attention to your passion + excitement)
Rely on your guides to guide you how to market your work + bring you exactly what you need
46:53
Signs – fatigue, daily naps, money flow stops, appointments stop, people aren't inquiring about what you're offering
51:27
54:40
Ask LOTS of questions to your spirit team but don't make assumptions
If you are inspired to do something – divine source is there to provide for you
57:38
Today's Action Steps for Premium Members:
Login here or Upgrade now to access today's action steps.
This content is for Premium Academy members only. Please upgrade your membership to access this material.
About the Guest:
In the early 1980's, Cimi experienced a Spontaneous Awakening, Spiritually. It was an adventure Cimi will never forget! This spontaneous awakening created an incredible and illuminating experience for Cimi, who had absolutely no idea of what clairvoyance even was! In fact it was a real Awakening of not only Spiritual gifts for Cimi to utilize, but it was also and Educational Adventure about what being Spiritual truly is. Just following our Divine Plan…
CIMI'S SPONTANEOUS AWAKENING
Cimi was at home alone on a Friday evening reflecting on her day being physically uncomfortable. early that morning Cimi recalls sensations of an upset stomach distracting her. Driving home, Cimi noticed feeling pressure in her body just below her rib cage. Not feeling very well, Cimi decided to go to bed early. Upon lying down, Cimi began to feel great pressure in her chest. It seemed like 10 strong men were pushing her downward. Suddenly, Cimi placed her hands over her heart and silently said to herself…"My God, am I having a heart attack?"Well, to Cimi's great amazement an answer to her silent question came back loud enough, Cimi thought someone had come into her home uninvited!There was a very gentle man's voice telling Cimi "Do not be afraid, we are here with you!' Even though this voice was very kind and gentle, Cimi demanded, "who the hell is with me, and where are you?" Unable to see the Angels at that moment proved to be very unnerving for Cimi for a brief time. The gentle male voice began to explain that there were many Angels assisting Cimi in what was explained as her Spontaneous Spiritual Awakening. Cimi was able to hear that the Angels (Clairaudience) in the beginning, and in a very short time Cim was able to se the Angels who were present (Clairvoyance). By the next morning, Cimi could sense the Angels being present (Clairsentience) even when they were behind her. By the mid-day, Cimi could go into the future and view events that had not happened as of yet, or back into the past lives to review events for herself and others. Cimi's hands began to be very hot, so hot the 14k gold in her rings began to melt. Cimi could also scan a body and tell where disease was and what the original cause was to the disease. All of the events the Angels guided Cimi through were happening just as they assured her they would. Each of the special gifts came one by one, over a 28 hour period of time. Cimi recalls feeling at total peace listening to the Angels guide her because it felt genuine. Now the Angels truly had their work cut out for them, because Cimi not only asked a gazillion questions, she also requested that the Angels prove everything to her even though it felt right when they were giving her the information. This adventure proved to be the beginning of a heartfelt healing journey of learning , listening, and love for Cimi and those she encountered or worked with. Within a few weeks of the Spontaneous Awakening, the word began to spread among Cimi's friends. People started coming to her for healing sessions. After several months Cimi was scheduling healing sessions and reading with Corporate executives, Foreign diplomats, Airline Pilots for high blood pressure, Fortune 500 companies, and even Police departments for the Medical Intuitive and healing work that she offered and that the Angels were teaching. As you read further you will discover some of the many areas that the Angels have guided Cimi to expand her potential and knowledge of the healing and intuitive abilities she gained from the Spontaneous awakening. Prior to the Awakening, Cimi did not even know that alternative healing tools existed!
Cimi has more than 52 trainings and certifications that she has been awarded in the healing arts and self-improvement area. Since the early 1980's Cimi has had a passion for expanding her insightfulness and intuitiveness. When doing a reading or healing for an individual, Cimi relies upon the Higher Wisdom of the person she is working with to guide her in choosing the healing modality that best suits the needs of the client.
In January 2016, Cimi was recognized as one of the Top 50 Psychics and Mediums in the United States.
This is a very prestigious award that is very well deserved by someone of Cimi's caliber and talents. For more information, call (503) 727-5486.
Connect with Cimi:
Call Cimi (pronounced Kee-Mee) (503) 727-5486
Follow #TAGS On Social Media:
If you enjoyed this episode, please visit iTunes or Google Play and leave the show a rating and review!