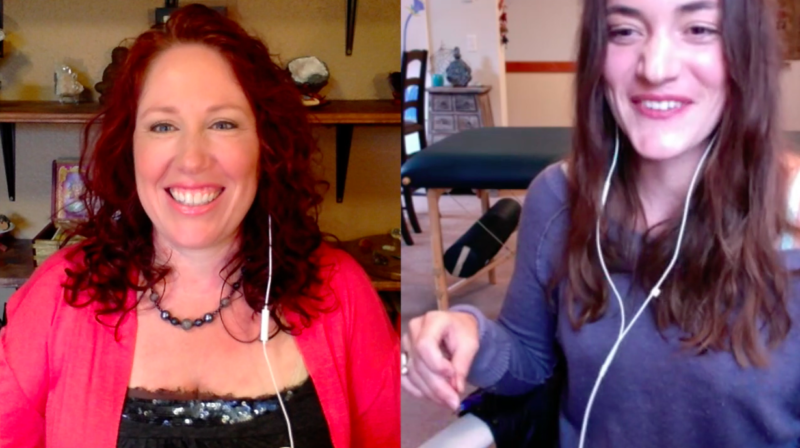 Today's Conversation is About:
The chakra system + organ energies
Root chakra (1st Chakra) – physical realm, our body, food, family, grounding
Manifestation process – crown chakra, solar plexus, root chakra
Chakras connect the energy body with the physical body
Organ energies tend to hold unresolved emotion
Sacral (relationships, career + money, creativity) + heart chakra (joy, passion, love) connection
The heart is the set-point of the energy system
Empathic – projecting forward from the heart into others energy
Solar plexus – how am I separate
Heart – how am I part of the whole
Bring awareness to the front and back aspects and the push/pull
Alexis's secret weapon Exercise @ 22:20
Expanding and working with the back of your energy system
Perceive what's going on with yourself and others without project into someone else's energy
ASSESSMENT
Chakra presentations

Contracted – depleted energy
Chaotic – energy all over the place
Open – comfortable, sense of ease
Expansive – optimal state, magnetic

The Awakened Goddess Show

Root – Chaotic
Sacral – Chaotic
Solar plexus – Contracted
Heart – Expansive
Throat – Expansive
Third eye – Expansive
Crown – Expansive

Priority Chakra Solar plexus
About the Guest:
Alexis Saloutos, MS, CN holds her degrees in nutrition from Bastyr University. She has trained in a variety of healing modalities including Reiki, Craniosacral, Autonomic Response Testing, Applied Psychoneurobiology, Flower Essences and more. While many life experiences and teachings have supported the culmination of what is now the Chakredy® System, her work has been deeply inspired by the teachings of Dr. Dietrich Klinghardt, Lili Momeyer and Olivia Carey. 
Chakredy® is an energy field that Alexis engages with directly. She attunes, trains and certifies other practitioners in this method as it encompasses an entire system of energetic assessment, healing and vibrational remedies. The Chakredy® System has revealed itself over the years through pendulum work and the dreamscape, bridging the seen with the unseen. It is an assimilation of guidance from mentors from this life and beyond and a lineage of ancient teachings that have been reclaimed through remembering, pulled through the ethers into form. With an international outreach, Alexis helps others to embody their inherent intuitive abilities, expand their energetic awareness and experience magic both personally and professionally. 
Follow #TAGS On Social Media:
If you enjoyed this episode, please visit iTunes or Google Play and leave the show a rating and review!